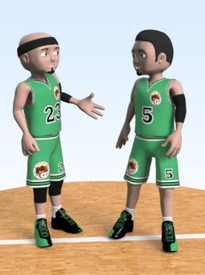 Official PPM page on Facebook

Give a Like to our Facebook page and get the latest news before everyone else.
Notepad
This feature is part of the PRO pack!


Next game
BK Bardejov
League game
10.07.2020 20:30:00

Expert's estimate
Price in credits: 10

Every week managers of three most successful teams win credits and an award. You can get points for this leaderboard by finishing in the top three of the daily leaderboard. Weekly leaderboard is closed every Monday at 8.00 CET.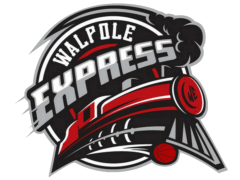 Angel Basket
100 credits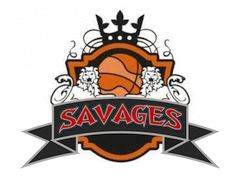 Divljaci
50 credits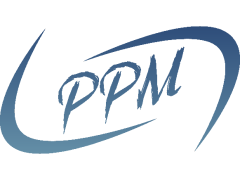 Jednonožci
30 credits
| | | | | |
| --- | --- | --- | --- | --- |
| Pos | Team | Manager | Points | Prizes in credits |
| 1 | Angel Basket | Kristijan | 18212 | 100 |
| 2 | Divljaci | Iniesta1 | 17477 | 50 |
| 3 | Jednonožci | Klero | 16104 | 30 |
| 4 | BK Družba Trnava | alfa147sk | 15743 | |
| 5 | Agon 08 Düsseldorf | Juergen1962 | 15655 | |
| 6 | Ignis Luciopercae | odik | 15440 | |
| 7 | D. Mavericks | kicsiede | 15306 | |
| 8 | Drużyna Mająca Rozmach | Bodziowlodek | 14849 | |
| 9 | Jupiter Basket | BaccoVirginia | 14230 | |
| 10 | Derbent | egoist | 14112 | |
| 11 | Zittauer Falken | Ingius | 14070 | |
| 12 | KK Durlan Niš | Miodrag Miljković | 13893 | |
| 13 | OKK SEPI | Jovica Stojanov 2 | 13690 | |
| 14 | Strasak | strasiak2 | 13113 | |
| 15 | BC Okrim | mackousko96 | 11697 | |
| 16 | Wood Green Worms | Rudilfs | 11622 | |
| 17 | Toros de Nuevo Laredo | Pedrodrg | 11300 | |
| 18 | Olimje- Podčetrtek | april123456 | 10925 | |
| 19 | zalgiris | nerijus rebok | 10709 | |
| 20 | C.B. Berzocana | pjperten | 10567 | |
| 21 | Olimpia Cats | Bogard58 | 10083 | |
| 22 | Buddah's Babies | Zabriskir | 10068 | |
| 23 | ENERSYS SA | arczi81 | 9969 | |
| 24 | KK Dugi Rat | bralej | 9745 | |
| 25 | Valladolid | luis 15 | 9527 | |
| 26 | Red Admirals | jarmo67 | 9509 | |
| 27 | TEAM PHILIPPINES | sunlitoak | 9507 | |
| 28 | Homesquad Mühltroff | horb03 | 9085 | |
| 29 | Aarau | Aarau | 8878 | |
| 30 | Bricktown | CreaseMonkeys | 8643 | |
| 31 | GKS hanysy Tychy | tyskihanys13 | 8612 | |
| 32 | New York City Boys | Xyzzy | 8507 | |
| 33 | SC Coimbrões | AndréSoares9 | 8325 | |
| 34 | AMATORI BASKET SAVIGLIANO | robertod76 | 8267 | |
| 35 | Monarchs | deljzc | 8222 | |
| 36 | PUMA BK | Aigars Demidovs | 8211 | |
| 37 | Zemunski Krajišnici | zelmax | 8183 | |
| 38 | BC JUKE | aa1234 | 8169 | |
| 39 | Club Espanha | ferraz1965 | 7604 | |
| 40 | SKY Pirats | MaTilyoN | 7476 | |
| 41 | Arctic Warriors | lukhasb83 | 7455 | |
| 42 | BK Black Town | smrt29 | 7363 | |
| 43 | croks | Balbob | 7362 | |
| 44 | JAUNIUX | jauniux | 7353 | |
| 45 | BC AllStars | dellcom | 7303 | |
| 46 | Budweiss Heat | CheGuevaraUtd | 7244 | |
| 47 | Lugones baloncesto | fabiansecades1986 | 7177 | |
| 48 | Ajax Purple Wariors Celje | Baros82 | 7130 | |
| 49 | OLD BRIDGE SM | Tom Gors | 7127 | |
| 50 | blue eagles | socmel1 | 7091 | |
| 51 | zr rovers | cvexi | 6854 | |
| 52 | Tomelilla Basket | NiceJorgen | 6637 | |
| 53 | BC Karakoram Highway | KARAKORAM | 6351 | |
| 54 | Slobs | schurik3012 | 6335 | |
| 55 | Cymerios C.B. | Goyo R | 6315 | |
| 56 | Magic Cats | Tamas1016 | 6306 | |
| 57 | Northern Knights | DueDoppio | 6289 | |
| 58 | Essie Hollis | nashi55 | 6263 | |
| 59 | Team Fortuna | Amel Mirsada Saric | 6207 | |
| 60 | gezlev | artist56 | 6173 | |
| 61 | BC Bloud | Filip Rychlý | 6126 | |
| 62 | Chemnitz Airballers | Rooney82 | 6077 | |
| 63 | TJ DoLůůů Třebíč | kurtycz | 6072 | |
| 64 | Dirty Fingers | Zharikoff | 5878 | |
| 65 | BT Piráti Brno | Gold man | 5794 | |
| 66 | Fontana Rossa | sif2020 | 5774 | |
| 67 | TIGER | Nasence71 | 5725 | |
| 68 | Stal Ostrów | piter34 | 5704 | |
| 69 | Bulvár Teplice | panvok | 5698 | |
| 70 | BC Ujezd | mitrysek | 5630 | |
| 71 | Maestral Split | Maestral2 | 5374 | |
| 72 | ČSAD Hodonín | Listr | 5289 | |
| 73 | Juventus de Montpellier | mhscjuve | 5191 | |
| 74 | MZKS Arka Gdynia 1929 | Arkowiec18 | 4892 | |
| 75 | NAONED | kaimani | 4781 | |
| 76 | BK Dino Petrov | petou | 4689 | |
| 77 | OBK 1156 Behynce | Peter Mateicka | 4677 | |
| 78 | Bohemians Tymákov | L de Funes | 4627 | |
| 79 | Vrbno | bobancb | 4620 | |
| 80 | macabi tv | mbbney | 4602 | |
| 81 | Wolhaiksong | LorDGuns | 4537 | |
| 82 | Kirk team | chicco63 | 4523 | |
| 83 | Strasbourg | owess | 4436 | |
| 84 | Debreceni Vadkakasok | egylokista | 3868 | |
| 85 | tygřici | čertici | 3829 | |
| 86 | Wasp2 | Lawrance72 | 3800 | |
| 87 | Melnie Ērgļi | LilKristers | 3784 | |
| 88 | Rayito Madrileño | s7ptimo | 3673 | |
| 89 | HyPK 13 | Kimble94 | 3657 | |
| 90 | B.C. 1773 Steierdorf | InterSteaua0886 | 3656 | |
| 91 | Minions | Denial | 3630 | |
| 92 | BC INVALIDI 65 | PETR50 | 3589 | |
| 93 | Samit | anxzy | 3557 | |
| 94 | liege lord2 | 19titi66 | 3554 | |
| 95 | Lebronto | mrino | 3541 | |
| 96 | Štakori Zagreb | RacmA 86 | 3529 | |
| 97 | Iron Bulls | Michael Rose | 3496 | |
| 98 | Nikomedia | Nikomedia | 3488 | |
| 99 | Big Orange Monkeys | PAJBOS73 | 3469 | |
| 100 | Cuban All Star | Scudo | 3464 | |