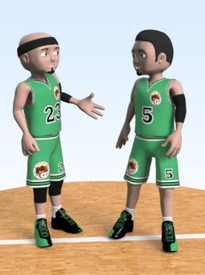 Get free credits!

Invite new managers to the game and get up to 12 credits for one referral!
Notepad
This feature is part of the PRO pack!


Next game
Team noname 37636
League game
21.09.2019 20:30:00

Expert's estimate
Price in credits: 10

Every week managers of three most successful teams win credits and an award. You can get points for this leaderboard by finishing in the top three of the daily leaderboard. Weekly leaderboard is closed every Monday at 8.00 CET.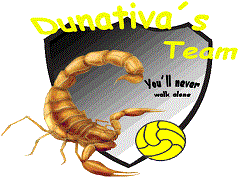 DuNativas Team
100 credits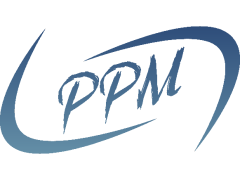 Drużyna Mająca
50 credits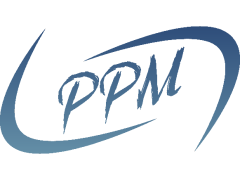 Agon 08 Düsseld
30 credits
| | | | | |
| --- | --- | --- | --- | --- |
| Pos | Team | Manager | Points | Prizes in credits |
| 1 | DuNativas Team | zdnativazzz | 21753 | 100 |
| 2 | Drużyna Mająca Rozmach | Bodziowlodek | 21434 | 50 |
| 3 | Agon 08 Düsseldorf | Juergen1962 | 20552 | 30 |
| 4 | Wood Green Worms | Rudilfs | 19368 | |
| 5 | Basket Club Texas | Georgy88 | 19228 | |
| 6 | BK KOCOURKOV | jirimor | 19061 | |
| 7 | Ashenvale United | Basket Balls | 18831 | |
| 8 | Lokomotiv Osie | matti199711 | 18579 | |
| 9 | Arctic Warriors | lukhasb83 | 17085 | |
| 10 | BlackHorse Opole | DarQs | 16951 | |
| 11 | BK Družba Trnava | alfa147sk | 16378 | |
| 12 | Ignis Luciopercae | odik | 16368 | |
| 13 | VEDRICH | aleksonkkk | 14395 | |
| 14 | KK Partizan Zajecar | DjolencE87 | 14260 | |
| 15 | BK Dino Petrov | petou | 14162 | |
| 16 | Nemaflaj3 | Jondruś | 13930 | |
| 17 | D. Mavericks | kicsiede | 13897 | |
| 18 | Liverpool B.C. | sunlitoak | 13703 | |
| 19 | BK REBEL Havlíčkův Brod | pavka1 | 13176 | |
| 20 | B.K.Lokomotiva Plzen | jezuch | 13073 | |
| 21 | U.R.T. Thunder Blue | DondaCarneiro | 12469 | |
| 22 | Maestral Split | Maestral2 | 12308 | |
| 23 | Essie Hollis | nashi55 | 12300 | |
| 24 | Grom Żukowo | Gatow Marusia Odbara | 12227 | |
| 25 | Lotharingie BC | Nijel le guerrier | 12146 | |
| 26 | JAUNIUX | jauniux | 12035 | |
| 27 | UNIVERSITATEA BRĂILA | BUG MAFIA 1993 | 11943 | |
| 28 | Kerlivio City 56 | torkymomix | 11779 | |
| 29 | AK Force | ak904 | 11668 | |
| 30 | Big Orange Monkeys | PAJBOS73 | 11660 | |
| 31 | Budweiss Heat | CheGuevaraUtd | 11607 | |
| 32 | Santa | Alfi1990 | 11511 | |
| 33 | Dnipro Energy | grenadier18 | 11431 | |
| 34 | Macondo Basketball | edy2407 | 11394 | |
| 35 | OKK SEPI | Jovica Stojanov 2 | 11190 | |
| 36 | Debreceni Vadkakasok | egylokista | 10590 | |
| 37 | baloncesto lugones | fabiansecades1986 | 10550 | |
| 38 | tygřici | čertici | 9683 | |
| 39 | Nikomedia | Nikomedia | 9671 | |
| 40 | Cementas | BRZ001 | 9664 | |
| 41 | Dist Spurs | LudovicG | 9599 | |
| 42 | Takemedown | andy2759580 | 9599 | |
| 43 | zalgiris kaunas | audrius rebok | 9569 | |
| 44 | Red Admirals | jarmo67 | 9552 | |
| 45 | GKS hanysy Tychy | tyskihanys13 | 9493 | |
| 46 | Devils Derby | Miranda Federer | 9451 | |
| 47 | Black Bison | iksel | 9396 | |
| 48 | Zagreb Barons | MisterXX | 9296 | |
| 49 | Cabaran | lai83 | 9275 | |
| 50 | BG D/mettstetten | Axel 1962 | 8662 | |
| 51 | San Antonio | tom87otm | 8612 | |
| 52 | Energa Basket Opole | milosz1212 | 8596 | |
| 53 | Juventus de Montpellier | mhscjuve | 8384 | |
| 54 | BC Michalovce Wild Hogs | divocak612 | 8329 | |
| 55 | BC Karakoram Highway | KARAKORAM | 8112 | |
| 56 | Les joyeux dribbles | morvan | 8094 | |
| 57 | BBC Brainois | spirou | 7595 | |
| 58 | Kirk team | chicco63 | 7375 | |
| 59 | TROUBADOURS | benji143 | 7085 | |
| 60 | Slobs | schurik3012 | 7079 | |
| 61 | BC Vileika | wolkodav | 7051 | |
| 62 | zalgiris | nerijus rebok | 7012 | |
| 63 | BK Togliatty Star Wings | Lada Togliatty | 7005 | |
| 64 | HyPK 13 | Kimble94 | 6878 | |
| 65 | TIGER | Nasence71 | 6871 | |
| 66 | BC Okrim | mackousko96 | 6726 | |
| 67 | KK Durlan Niš | Miodrag Miljković | 6608 | |
| 68 | Gashka Nebuna | crisscioby | 6424 | |
| 69 | croks | Balbob | 6256 | |
| 70 | Valladolid | luis 15 | 6253 | |
| 71 | KK Partizan 1945 | Lazar Laki Jovanović | 6150 | |
| 72 | BC Crazy M Střezov | mirecek99 | 6112 | |
| 73 | Lebronto | mrino | 6016 | |
| 74 | FC SPM-69 | Pavlo Sklyarov | 5946 | |
| 75 | Samit | anxzy | 5897 | |
| 76 | Magic Cats | Tamas1016 | 5893 | |
| 77 | zr rovers | cvexi | 5872 | |
| 78 | New York City Boys | Xyzzy | 5850 | |
| 79 | Mustangs Brno | hroch | 5847 | |
| 80 | Alex Team | Alex Maric | 5839 | |
| 81 | BK Slavoj Kladno | MartySpurs | 5822 | |
| 82 | ALL STAR | viva io | 5387 | |
| 83 | VBc Protowo | jms580 | 5359 | |
| 84 | Viktorija | Ipolitas | 5111 | |
| 85 | BK ZVVZ Milevsko | Lippy4a | 5038 | |
| 86 | Bad Boys | leo74 | 4923 | |
| 87 | STARS - Vojka | STARS Dragan | 4903 | |
| 88 | Kladenští Košíkáři jr. | tomasCHAB | 4811 | |
| 89 | BC Longaticum | Andrioli | 4781 | |
| 90 | B.K PSK | Stas67 | 4713 | |
| 91 | BK Bugaga | Kaspars 777 | 4711 | |
| 92 | FLCME | flamers | 4645 | |
| 93 | vipkore | vipkore | 4577 | |
| 94 | BC JUKE | aa1234 | 4576 | |
| 95 | Arsènal BC | Le Arsène | 4425 | |
| 96 | Good Angels | king of the tatry | 3983 | |
| 97 | MZKS CZARNI SŁUPSK | lewy666 | 3791 | |
| 98 | afterlife | ivanoff2 | 3779 | |
| 99 | Stal Ostrów | piter34 | 3753 | |
| 100 | TJ DoLůůů Třebíč | kurtycz | 3737 | |