Official PPM page on Facebook

Give a Like to our Facebook page and get the latest news before everyone else.
Notepad
This feature is part of the PRO pack!


Next game
B.B.C. APOS KÚTY
League game
22.01.2022 20:30:00

Expert's estimate
Price in credits: 10

Today (07:20)
Contract with a player was extended.
---
Our player has extended the contract with our club after we have agreed to fulfill his demands. We are glad that we have managed to keep him on our team.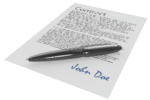 | | |
| --- | --- |
| Player name | Patrik Paulis |
| Status | Group 2 Unrestricted Free Agent |
| Contract duration | 70 |
| Current salary | 2 |
Today
Yesterday