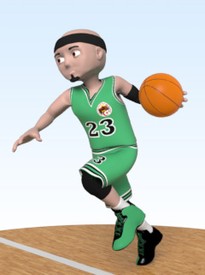 Official PPM page on Facebook

Give a Like to our Facebook page and get the latest news before everyone else.
Notepad
This feature is part of the PRO pack!


Next game
BC JENKIE
League game
13.06.2021 20:30:00

Expert's estimate
Price in credits: 10

If you want to see the exact values of the quality of attributes of your players or staff members, you need to scout them. You can select players or staff members for scouting from their personal profiles. The speed of scouting is influenced by the level of human resources and economic department and the quality of your managers. If you remove someone from the scouting queue before his scouting is complete, you will have to scout him from the start the next time. If you only move him down in the queue, your scouting progress will be saved.
Level of human resources and economic department
11
Scouting efficiency
0%
Scouting progress per day
69%
Scouting queue
There are no people in the scouting queue!