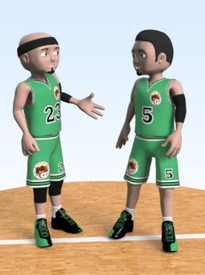 Get free credits!

Invite new managers to the game and get up to 12 credits for one referral!
Notepad
This feature is part of the PRO pack!


Next game
BC JENKIE
League game
13.06.2021 20:30:00

Expert's estimate
Price in credits: 10

The option to upload your own team logo is a part of the PRO pack. Logo is a trademark of every team and it is often viewed by other managers. It is displayed in the team profile, in game summary, during live broadcast and also in every team calendar. It is convenient to have the big logo on a white background so that it looks better in team profile.
| | |
| --- | --- |
| | Upload a new logo: |